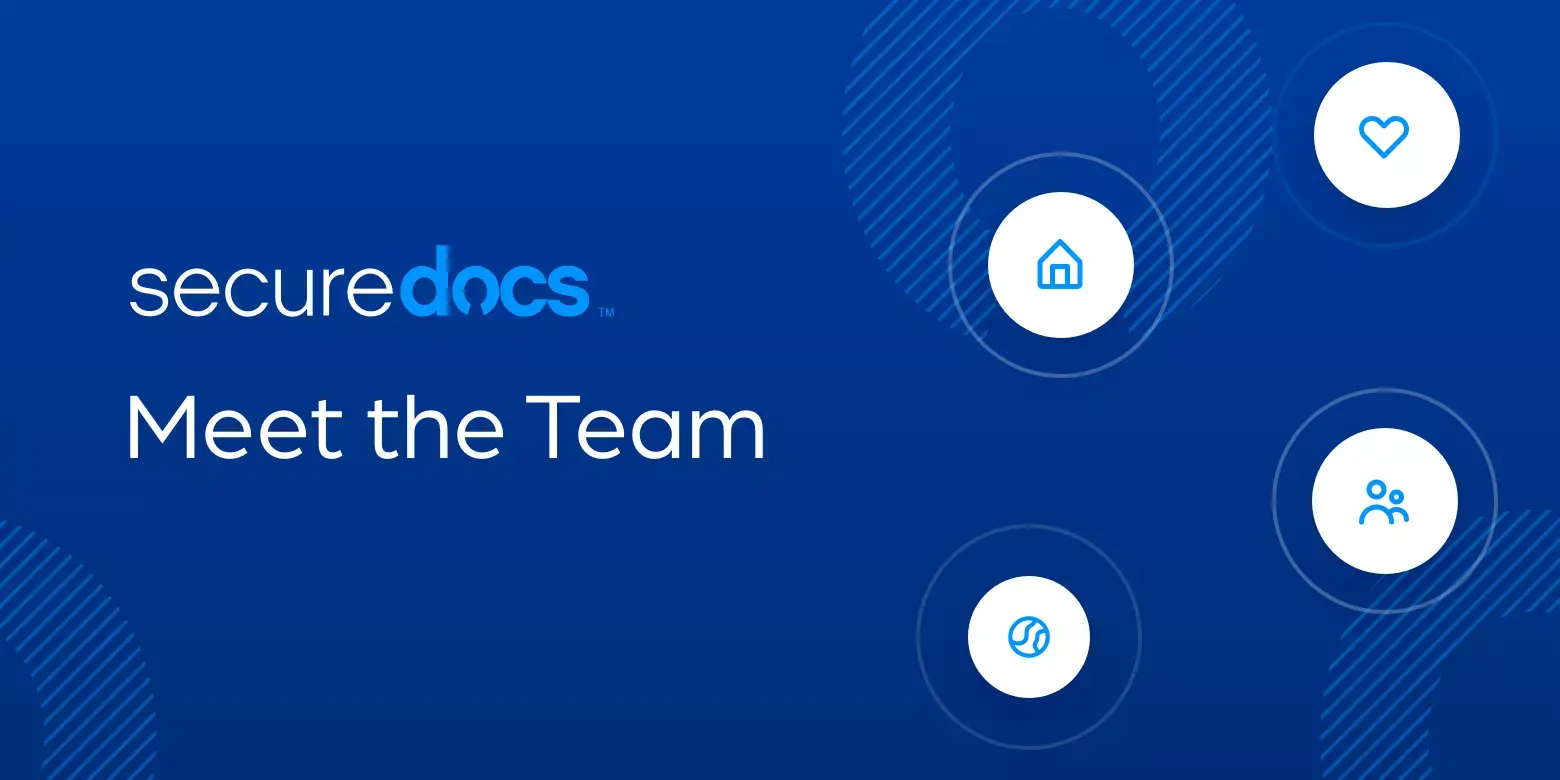 At SecureDocs, our employees come from a variety of experiences and backgrounds, each with a unique set of skills and talents that align with our overall mission of providing simple, smart document management solutions.
We're proud of the team we've assembled, and we think it's about time you get to know the people that are innovative, agile, and committed to fulfilling the needs of our customers.
This month we're catching up with Jason Ash, Senior Account Manager at SecureDocs. Jason is a critical member of the SecureDocs sales and support team, helping new customers with the initial setup of their virtual data rooms and providing ongoing training and assistance.
Getting to Know Jason
How long have you been at SecureDocs, Inc.*?
I joined in February 2016.
What were you doing prior to joining SecureDocs?
I was a retail associate at Peet's Coffee.
What do you love about what you do?
I love interacting with all our teams here whether it is marketing, engineering, product development, or the sales team. It's great to be able to learn something new from each team.
I also love working directly with customers and learning about their companies. Virtual data rooms are used by so many different kinds of businesses so you are exposed to industries that you never would interact with depending on your job.
Why do you think what you do is important to the overall goals of SecureDocs?
Being a part of the sales and customer support team is important since our company is known for this. If you call into our support line, you won't be in a waiting queue, someone from our team will answer right away to assist.
What excites you most about the future of the company?
The growth of the company and seeing how the product has changed since I started 4 years ago. Our company truly does listen to the feedback we hear to improve our products.
What is your favorite quote?
"I know it seems hard sometimes but remember one thing. Through every dark night, there's a bright day after that. So no matter how hard it gets, stick your chest out, keep ya head up and handle it." -Tupac Shakur
What are you doing when you're not in the office?
When I am not in the office I enjoy cooking with my wife, hiking, spending time on or near the water, and playing with my cat. I also love to travel and experience new cultures and cities.
Any other fun facts or hidden talents?
It is not a hidden talent or fun fact, more like a random fact, but I can twist both of my thumbs backwards. I think I discovered this when I was in elementary or middle school.
----
*Located in Santa Barbara, CA, SecureDocs, Inc. includes two highly successful and innovative products – SecureDocs and ContractWorks – that help businesses work quickly, efficiently, and securely.