Organization is key leading up to a business transaction. There are plenty of moving parts during this process, so it's imperative to have all of your important documents in one place, ready to be securely shared with the appropriate parties.
When choosing a Virtual Data Room (VDR), it's important to find the solution that fits your needs quickly. It's likely you're in the market for a VDR to help facilitate an upcoming M&A transaction, a round of fundraising, or another financial event that requires immediate action. You can't let an overly complex data room get in the way of achieving your business and financial goals.
Below are some favorite SecureDocs features that help our customers stay in control of their documents, whether they're preparing for their next deal or managing confidential customer and employee information.
Complete Control Over Documents and Permissions
Handling confidential data requires having tools and systems in place to help you manage that information. That data often has to be shared with others who need varying levels of access. And one of the most important requirements of managing confidential data is that the information is secure and does not fall into the wrong hands. SecureDocs and other virtual data room software makes storing and sharing documents simple while maintaining the highest levels of security.
Inogen is a medical technology company that develops, manufactures, and markets innovative oxygen concentrators used to deliver supplemental long-term oxygen therapy to patients suffering from chronic respiratory conditions.
Inogen needed a solution that would allow them to share their information with various people who needed access to different subsets of information, and it was imperative that Inogen remained in complete control over the security of their documents during their IPO - ensuring complete transparency into who was doing what with each document and when.
"The SecureDocs solution met all of our needs in terms of what we were looking for, and the price was extremely attractive to us compared to other solutions that we had seen."
- Ali Bauerlein, Co-Founder & CFO

Access to Your Documents, Wherever You Are
For businesses that have multiple locations or operate globally, the ability to quickly and securely access corporate documents, regardless of location, is crucial. Your SecureDocs Virtual Data Room is available online and requires no special software downloads or plug-ins, so the contents of your data room are always available, wherever you are.
Established in 1987, Kinamed designs and manufactures implantables and instruments for orthopedics and neurosurgery.
As a medical device manufacturing company, Kinamed has a robust IP and patent portfolio that needs to be securely accessible by global users while remaining HIPAA compliant. They needed a solution that would allow them to store all of their proprietary data in one location, share information with domestic and foreign partners, and access the information from anywhere.
"Being able to remotely access information is nice. There have been many situations that I have been on the road and needed to know the details of a particular document, and I have been able to look it up using SecureDocs."
- Vineet Sarin, President

A User-friendly Interface that Won't Get in the Way
At SecureDocs, we understand that extra bells and whistles are nice, but features that don't get used make a virtual data room more cumbersome and drive up the price. Our customers love using SecureDocs because our platform is simple and intuitive, and has the functionality needed to get deals done.
PlantForm, a Canadian private corporation founded in 2008, is a biopharmaceutical company that is commercializing a low-cost, plant-based manufacturing platform for life-saving drugs, vaccines, and antibodies.
Having already secured $5.5 million in funding from founders and angel investors, $2.0 million from government contracts, and another $2.1 million in contract revenue, PlantForm's founders are focused on raising additional capital and establishing partnerships to enter the marketplace.
"SecureDocs is an efficient, straightforward, secure system that has become a valuable tool for our company as we grow."
- Don Stewart, President and CEO
Immunomic Therapeutics, Inc. is a privately-held clinical stage biotechnology company. They develop next-generation vaccines based on the patented Lysosomal Associated Membrane Protein, or LAMP, technology.
As a clinical-stage biotechnology company developing new drugs, Immunomic Therapeutics, Inc. must share sensitive information about their business, their product development process, and their scientific findings with current and potential partners in order to secure funding to bring their products to trial and eventually the marketplace. The risk of losing control of this critical documentation could be catastrophic for their business should it fall into the wrong hands.
"The data room is not meant to be a complicated part of the deal. It should be really straightforward, easy to use, and no one should have any access issues. With SecureDocs the data room is not a problem."
- Colin Magowan, Business Development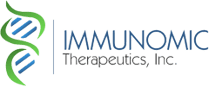 Every business is unique, so finding the virtual data room solution that fits your needs is the first step to improving your document management process. The best way to determine which features will have the biggest impact on your business is to start a free trial and use the software.