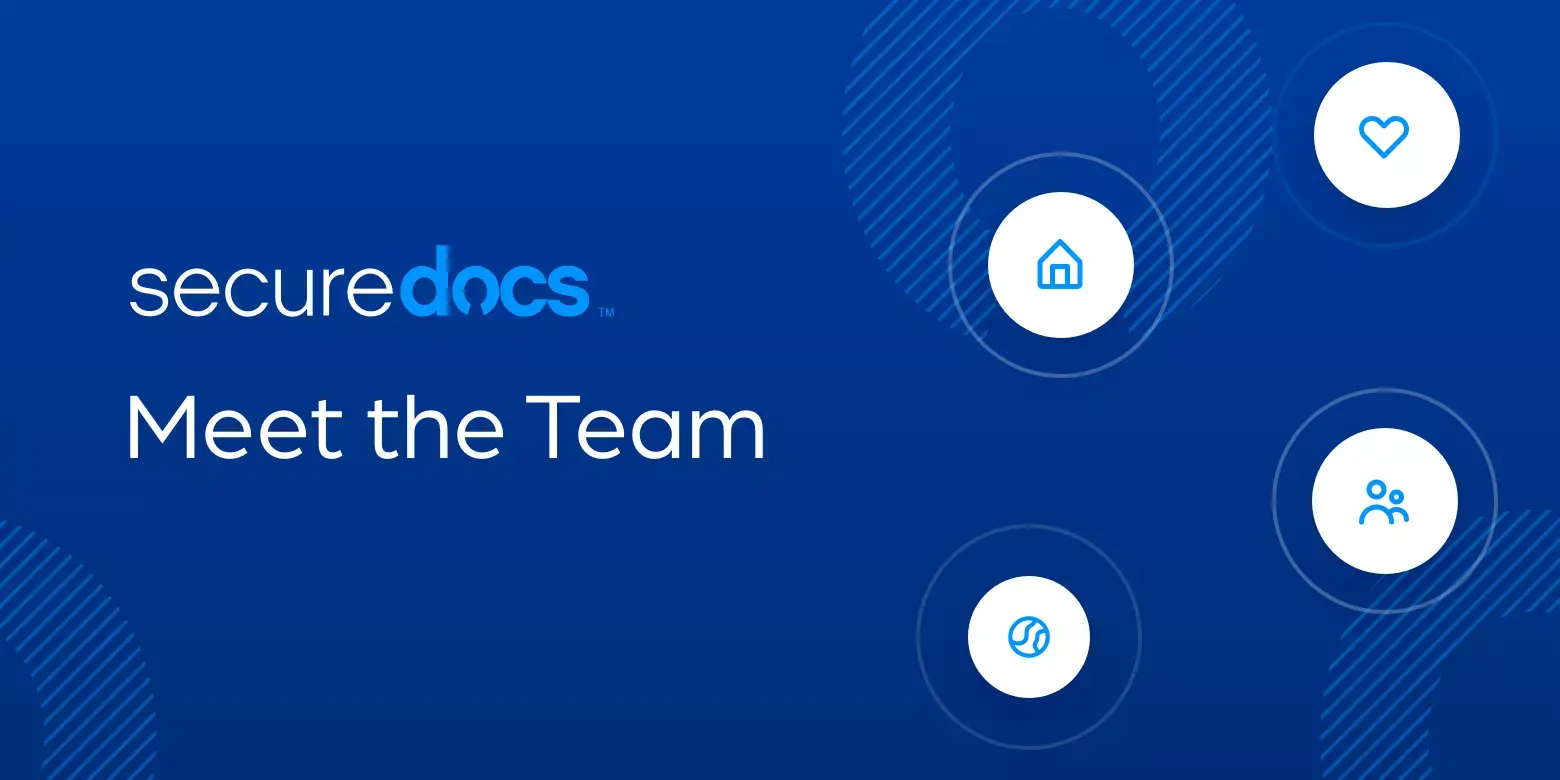 At SecureDocs, our employees come from a variety of experiences and backgrounds, each with a unique set of skills and talents that align with our overall mission of providing simple, smart document management solutions.
We're proud of the team we've assembled, and we think it's about time you get to know the people that are innovative, agile, and committed to fulfilling the needs of our customers.
This month we're catching up with Andy Silverman, Marketing Campaign Manager at SecureDocs. Andy plays a key role on the SecureDocs marketing team creating new content, managing the company blog, and working with customers to capture their experiences using the product.
Getting to Know Andy
When did you join SecureDocs, Inc.*?
I joined SecureDocs in May of 2019.
What were you doing prior to joining SecureDocs?
Before SecureDocs, I spent five years in the marketing department at a local community bank, followed by two years at a public relations agency that worked primarily with nonprofit organizations. I've gotten to work on a wide range of marketing activities, including writing, advertising, email marketing, social media, television and radio production, and public relations.
What do you love about what you do?
I love getting to interact with so many smart, passionate people, and seeing how the various teams work together to push the company in the right direction. There's a real team atmosphere at SecureDocs and everyone jumps at the chance to help each other and celebrate others' success.
Why do you think what you do is important to the overall goals of SecureDocs?
In my role, I have the opportunity to help tell the company's story, but I also get to share stories of how our customers have found success using SecureDocs. I'm also responsible for helping to get our messaging in front of new audiences, which is an important part of growing a business.
What excites you most about the future of the company?
It's really exciting to be part of a company that is continuing to innovate and grow to meet customer needs. I also feel lucky to be in a position to learn from a dynamic group of people who come from such a broad range of professional backgrounds.
What is your favorite quote?
"There's always money in the banana stand." - George Bluth Sr.
What are you doing when you're not in the office?
When I'm not in the office, I'm spending time with my wife and young daughter, and trying to catch as many Dodgers, Lakers, Kings, and Steelers games as I can.
Any other fun facts or hidden talents?
Since I've spent so much extra time at home over the last couple months, I've become a trick shot expert on my daughter's mini basketball hoop.
----
*Located in Santa Barbara, CA, SecureDocs, Inc. includes two highly successful and innovative products – SecureDocs and ContractWorks – that help businesses work quickly, efficiently, and securely.